New matching doors for bedroom, bath, and closet in hall. All new electric upgrades (white Decora style switches/outlets/3-ways/dimmers/GFCI in kitchen-baths-jacuzzi). New baseboard on the way !

Laundry room remodel with new counters, new flooring, new baseboard, new cabinet paint and satin-nickel hardware to follow when dry.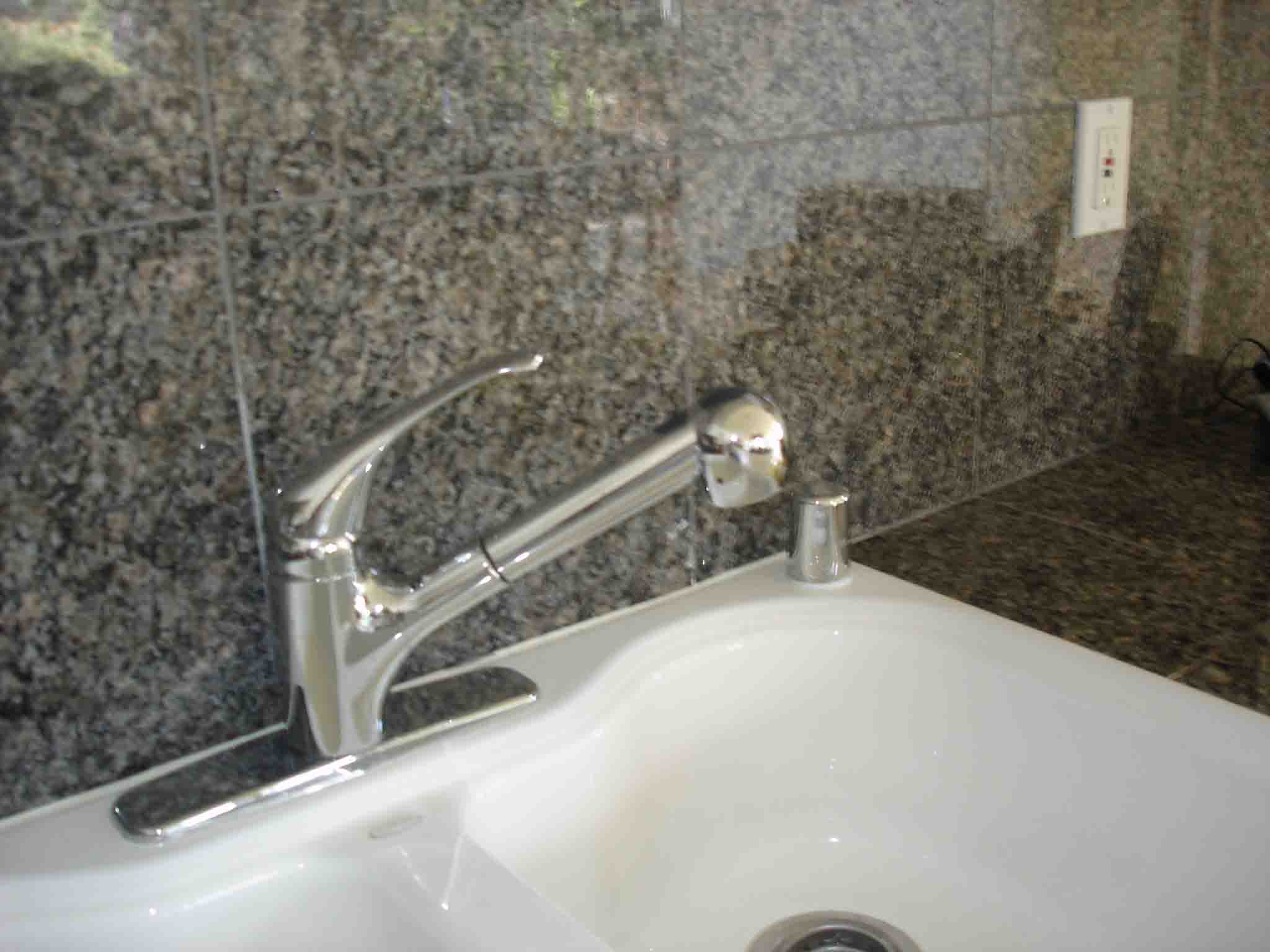 A new kitchen faucet with pull-out variable spray. All new GFCI outlets in kitchen area.
Home Handyworks, Morgan Hill, CA