With many years of experience with residential projects, here are a few of my most recent jobs. Look under "Past Jobs" for previous works, and under "Residential Solutions" for ideas.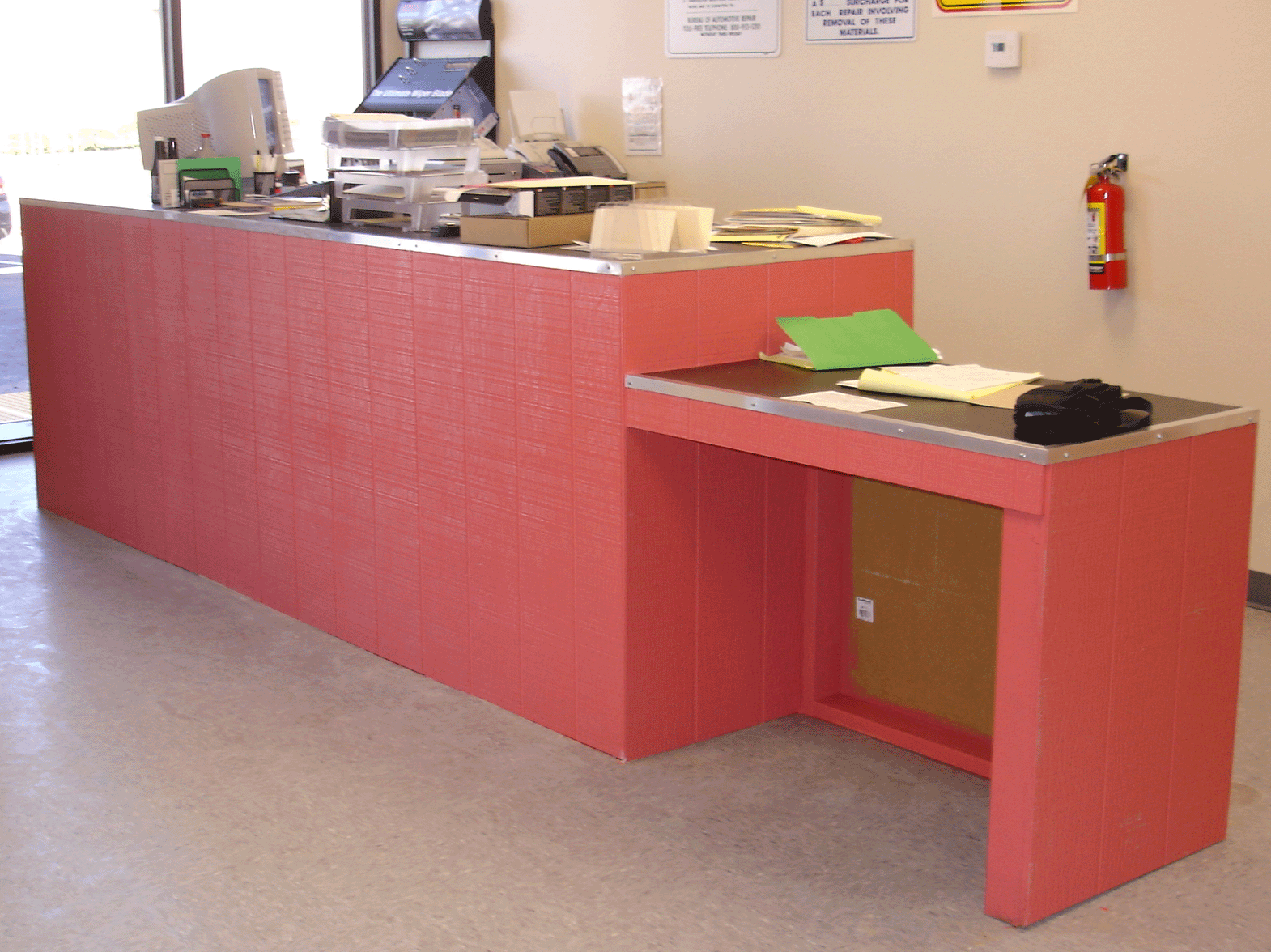 A new black laminate front counter (with handicap access area and two large storage shelves) for Ali's brand new ALL TUNE AND LUBE shop opening in Gilroy - March 2006.

A BBQ area in need of Home Handyworks !

A custom stainless steel sink (w/spray attachment hole added where there wasn't one) for recent laundry room remodel. A facade to match cabinets was installed during trim work. Also GFCI outlet upgrade.

Fresh tile facelift on wall and BBQ. All new doors, stainless steel cook tops, and tile around sink and entrance wall. Patio cover for sun shade, gutters, and TV stand. Let's BBQ !

BBQ wall tiled inside and outside, and grouted with 25 year Stainmaster Delorean Gray.

With install of new LARGE dryer, a set of three storage cabinet was removed to make room. It was then cut into a single cabinet and a dual. The dual cabinet was installed above the sink and the single cabinet had a new side fabricated and mounted on opposite wall for pet food storage. Another GFCI upgrade.

This photo shows cabinets and dryer shelving storage.
A custom storage cabinet was designed, fabricated, and installed behind door. Not only does it store 2 ironing boards, step stool, broom, and mop but it gave customer 2 new shelves for pantry-style use !
Home Handyworks, Morgan Hill, CA